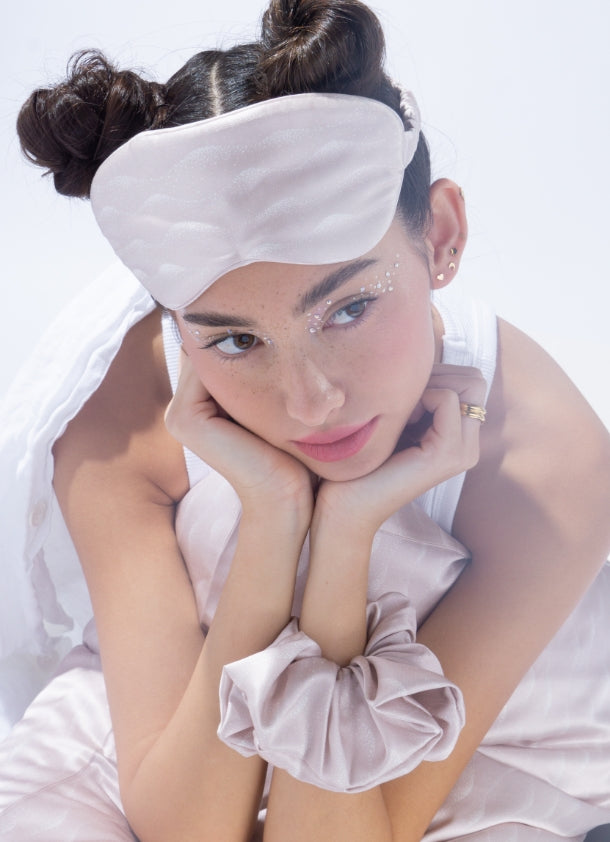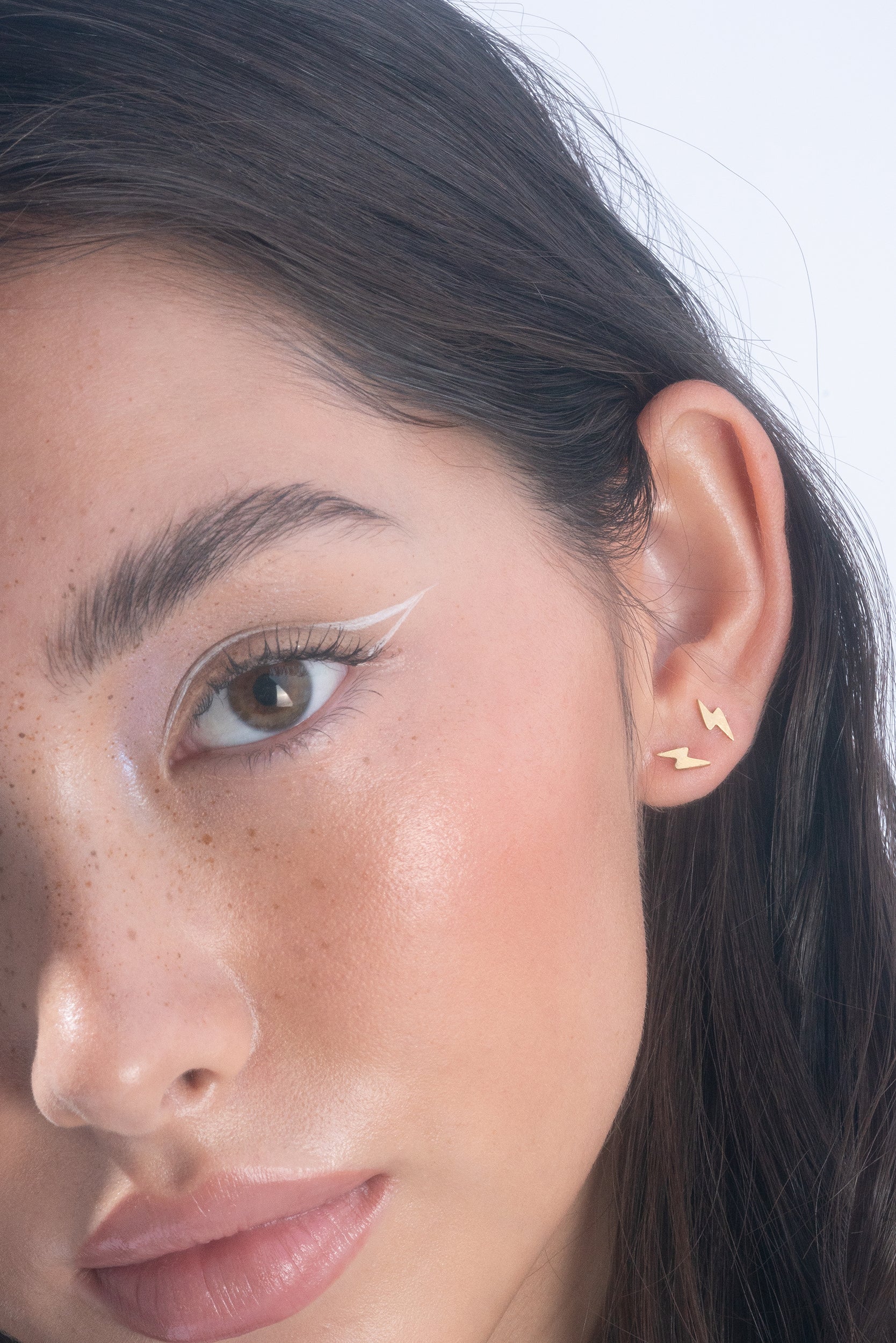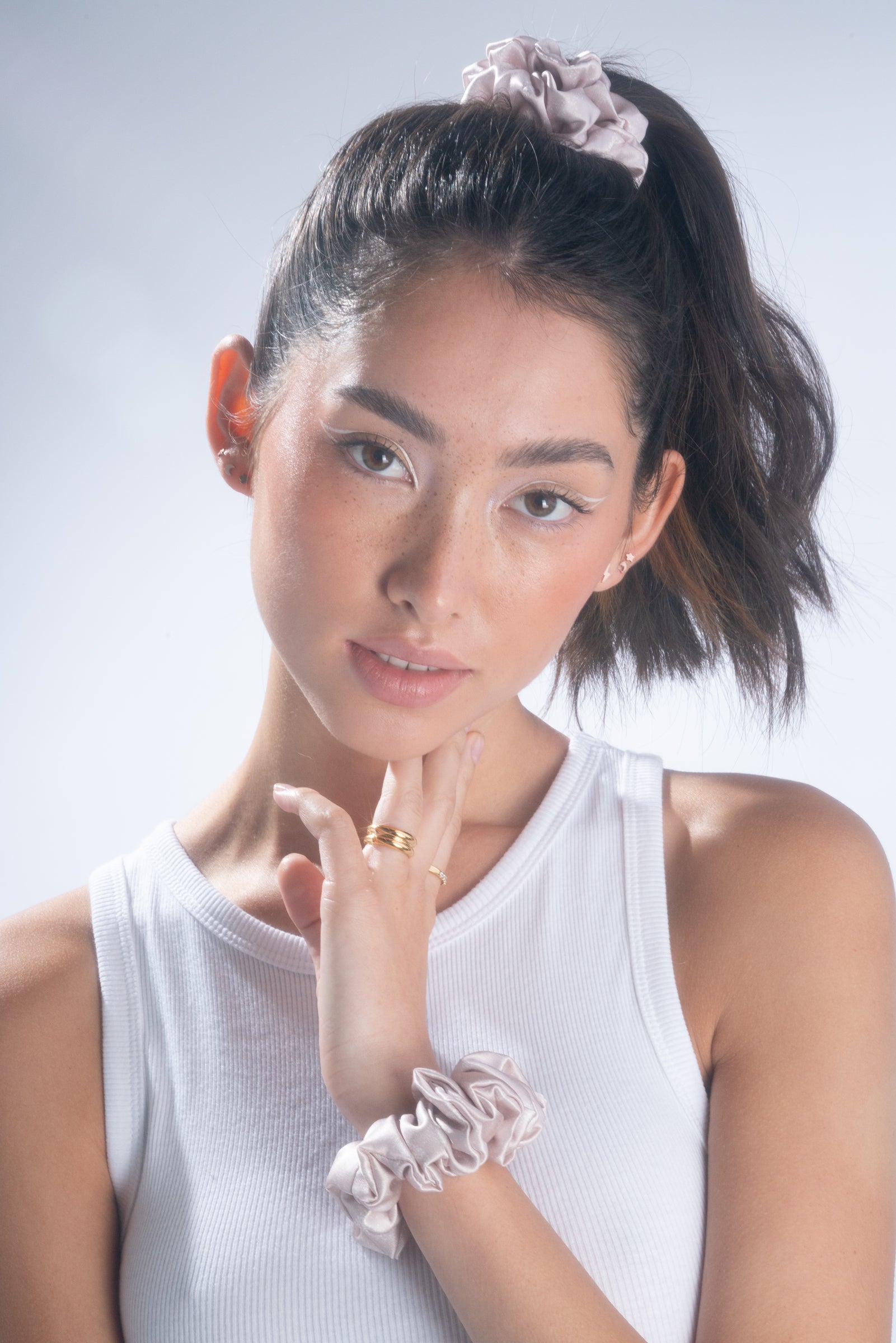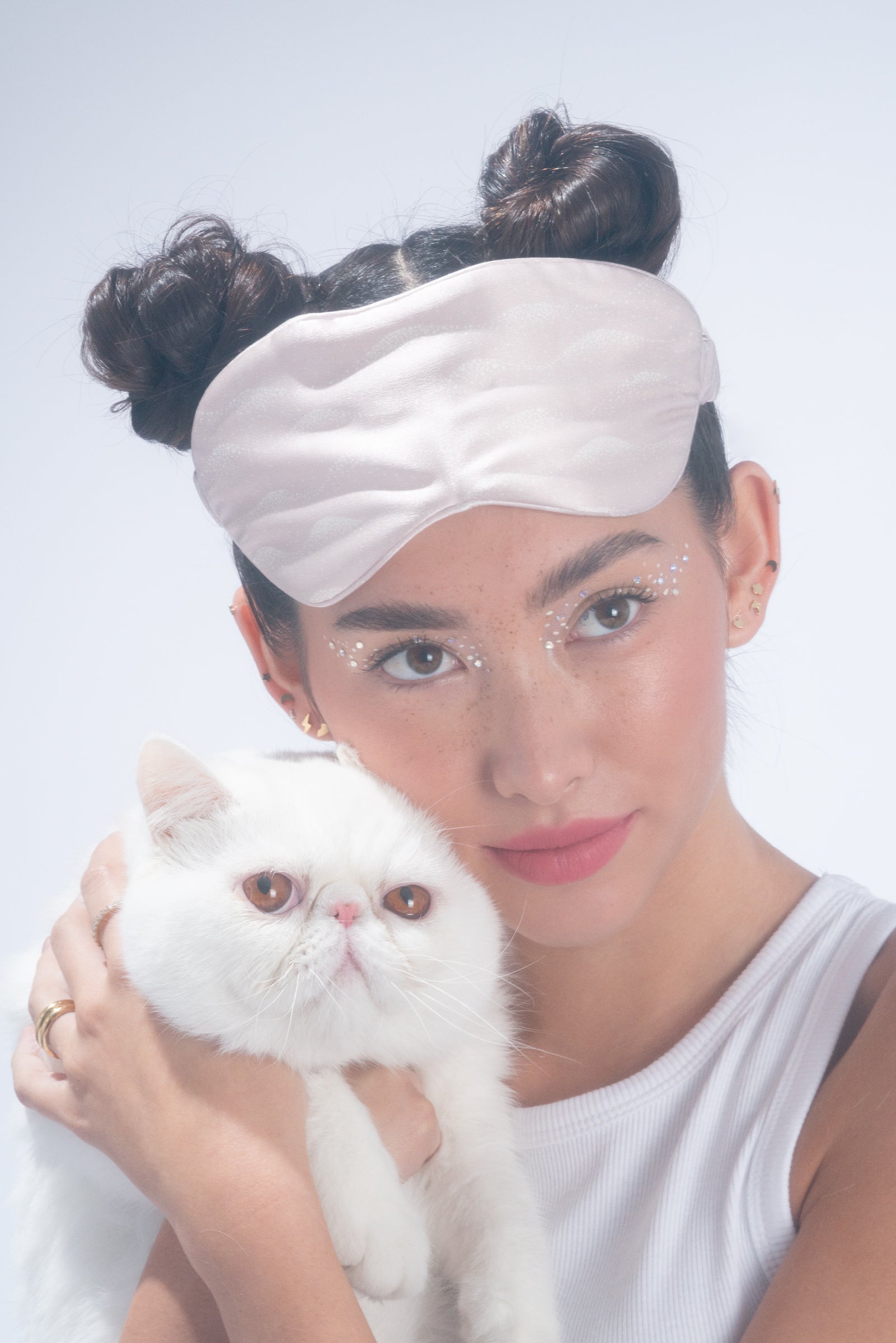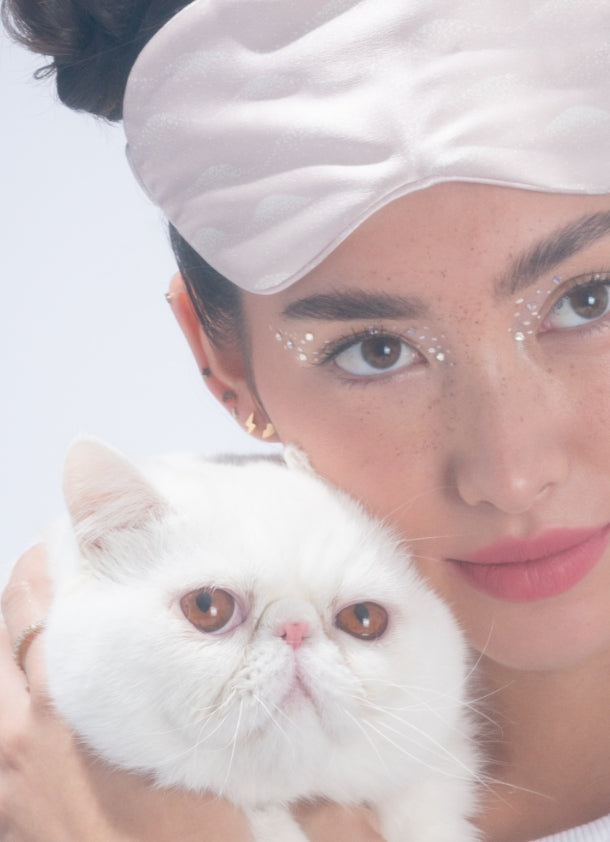 The Best Sleep On Earth
How do silk, sleep, and jewels come together? Via a Ready-Made x Mei-Mei Moon match made in the cosmic heavens.

Our latest collaboration, COSMIC SLUMBER, is about the best night's sleep ever. Launching with our latest sleep-friendly, skin-friendly implant grade studs are a suite of pure silk sleep accessories in an exclusive print, Moon Dust -- designed and made by Mei-Mei Moon. These sleep wares are composed of 100% Grade 6A mulberry silk and are OEKO-TEX Standard 100 certified to be free of harmful substances. They are breathable and temperature regulating, machine washable, and good for hair and skin.

Meanwhile, our new titanium earring collection consists of seven flat back designs perfect to be mixed and matched. These biocompatible studs are composed of ASTM F-136 implant grade titanium and are safe for newly pierced ears and extremely sensitive skin. The flat back designs mean better sleep: worry no more about posts poking into your head, snagging your pillow, or pulling on hair. To accommodate both lobe and cartilage piercings, two post lengths (6mm and 8mm) are offered for even more versatility.

Cosmic Slumber brings new definition to the term "sleepyhead." With earrings that don't ever have to come off and the softest silk this side of the galaxy, prepare to welcome the greatest nap on Earth or the kind of deep slumber one has only dreamed of – until now.


**About MEI-MEI MOON**

Mei-Mei Moon is a California-based lifestyle brand that designs thoughtful bedtime accessories for kids and adults. Starting from the premise that our best days start the night before, Mei-Mei Moon's mission is to help everyone get the rest they need to enjoy days full of energy and purpose. Because blissful bedtimes make for brighter days.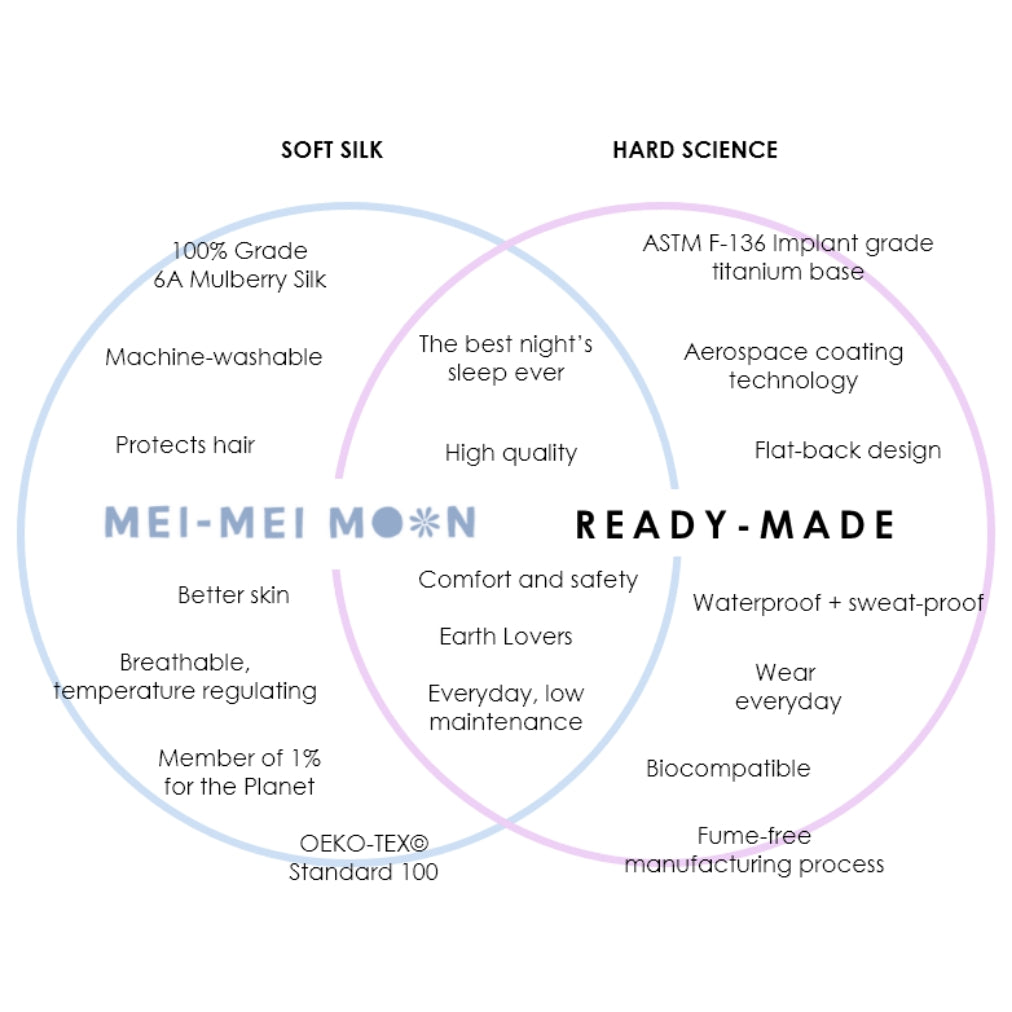 Moon Dust
Inspired by sound waves, starlings and fairy dust, Moon Dust is a dusty lilac print flecked with soft, powdery white peaks. Sleeping on this print is like laying your head in the clouds. Designed to help you drift off and enjoy the most peaceful sleep you can imagine.
Regular price

Sale price

$12.00

Unit price

per

Regular price

Sale price

$18.00

Unit price

per

Regular price

Sale price

$88.00

Unit price

per

Regular price

Sale price

$12.00

Unit price

per

Regular price

Sale price

$12.00

Unit price

per
TITANIUM FLAT-BACK STUDS
A suite of 7 pairs and 10 singles of charmingly simple studs made purely of biocompatible ASTM F-136 titanium — the only piercing industry-recognized implant grade titanium. Internally threaded and designed with flat backs, these studs are meant to stay on and stay comfortable. They are especially ideal for side sleepers or anyone who wishes to never take out their piercings, and are safe for freshly pierced ears. As with all our products, these studs are also coated via a 0% gold, zero fume, zero residue aerospace process using a biocompatible, super strong ceramic.
COSMIC SLUMBER BUNDLES
Combine the best of both worlds + save more