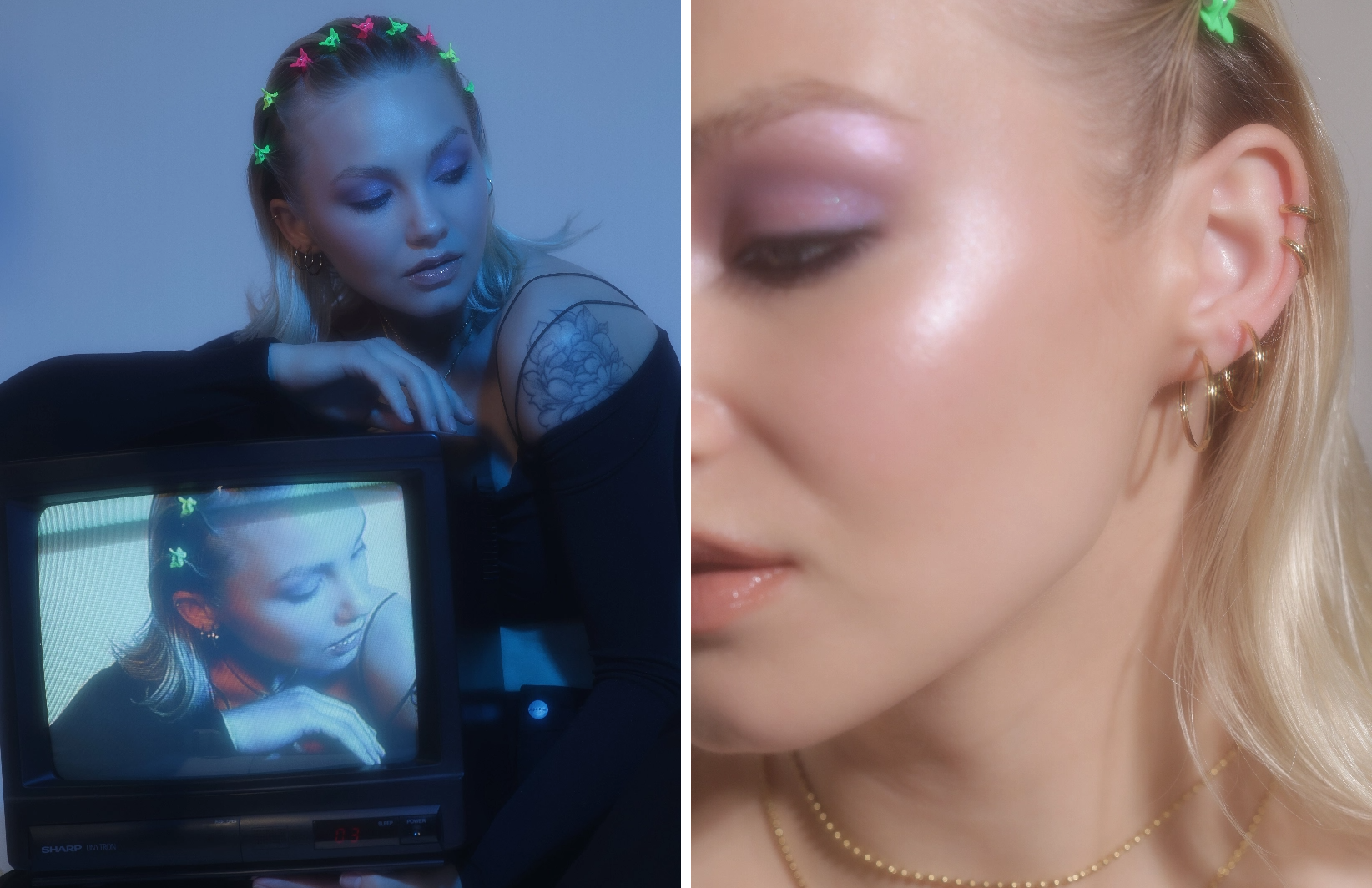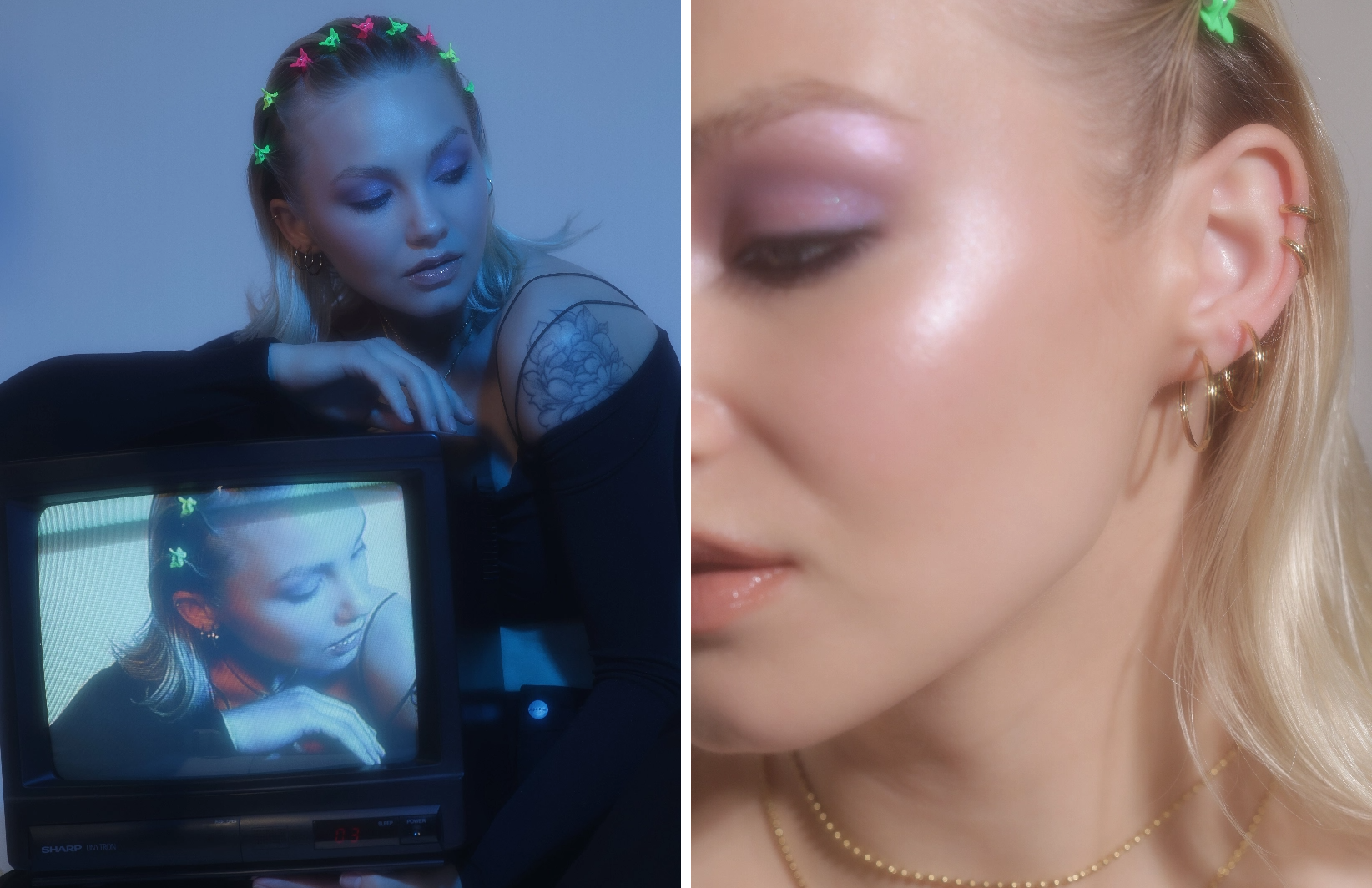 Infinity Hoop+ is an expansion of our two bestselling hoops: the Mini Infinity and Micro Infinity Hoop. With the new additions, the Infinity Suite now comprises of 15 hoops in two different thicknesses and up to 8 sizes. Classic and fit for all occasions, we've played with this essential jewelry item's simplicity: the archival ability of 15 hoops reminded us of shopping order forms and fashion catalogues from the nineties, which further brought us back to the good ol' days of quarter machines and fun prizes. As elegant as these hoops look and feel, something about a gold (or silver or rose!) handful of them feels playful and nostalgic. Now, to just collect them all...
It started out with a...
When more is more. The Micro Infinity Hoop and Mini Infinity Hoop have conjured new friends. From 6mm to 20mm diameter hoops in Gold, Rose Gold, and Silver and in two thickness (1.6mm and 2.0 mm), these hoops can do it all: elegant singles, diverse earscapes, friendship piercings, and covetable party favors or gifts.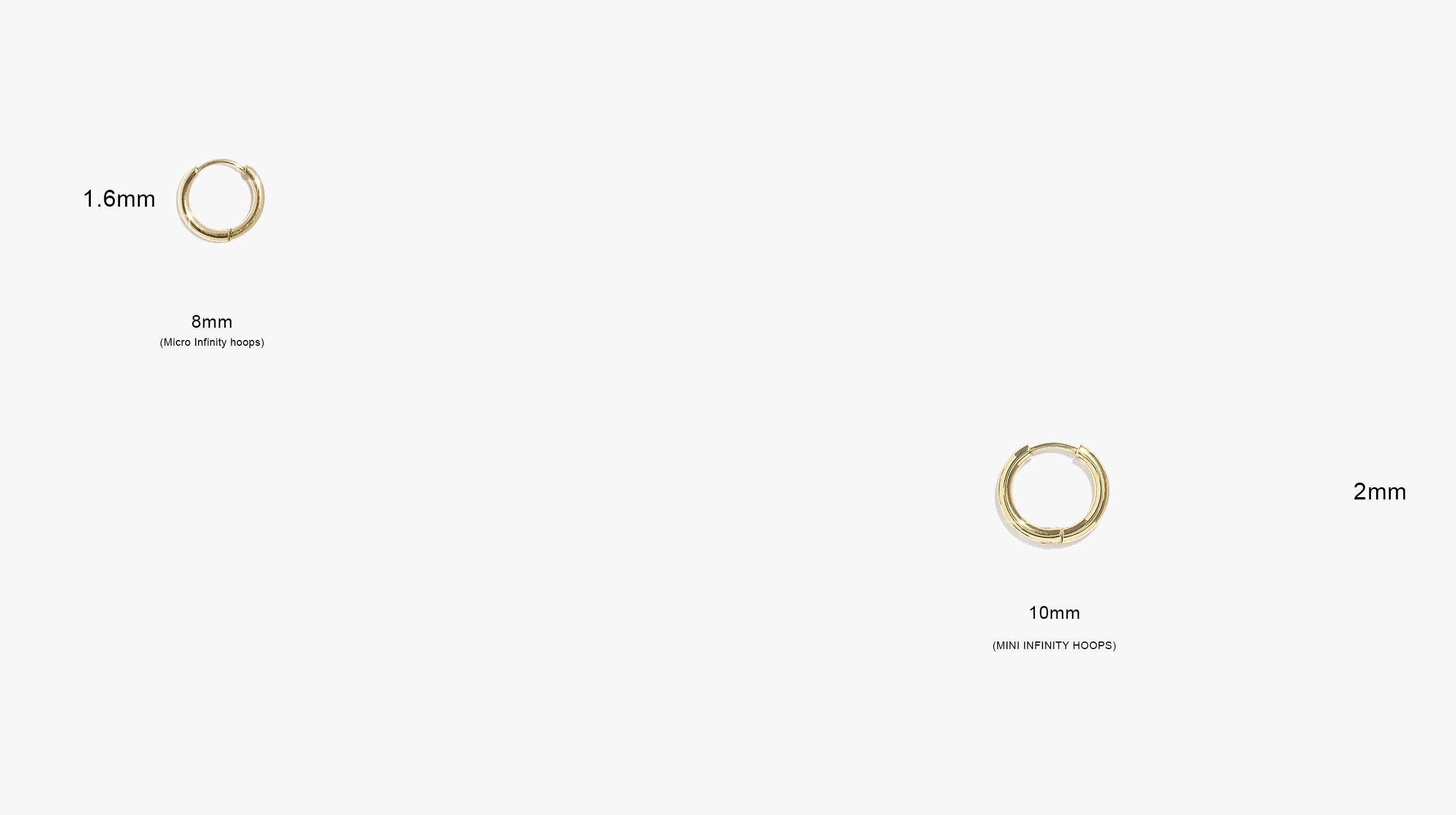 2.0 mm (Mini Infinity Hoops)
1.6 mm (Micro Infinity Hoops)