5 Reasons Why This Jewelry Brand Uses Materials From Aerospace Technology
Here are 5 reasons why Ready-Made jewelry pieces are skin-safe (so they look and feel good on your skin) and designed with one purpose – to not let you have to compromise!
1
Ready-Made's coating process is environmentally friendly
How does one make jewelry environmentally friendly? There's only one option: to stop the mining of precious metals and to avoid using gold plating processes that use chemicals harmful to workers and the environment.  We've adopted technology from the aerospace industry to make jewelry that is eco-friendly and ethical. Our coating process uses no water or chemicals, releases no fumes, and leaves behind no residues in the environment. We're truly a future jewelry science.
2
Sensitivity to common metals is a problem that many encounter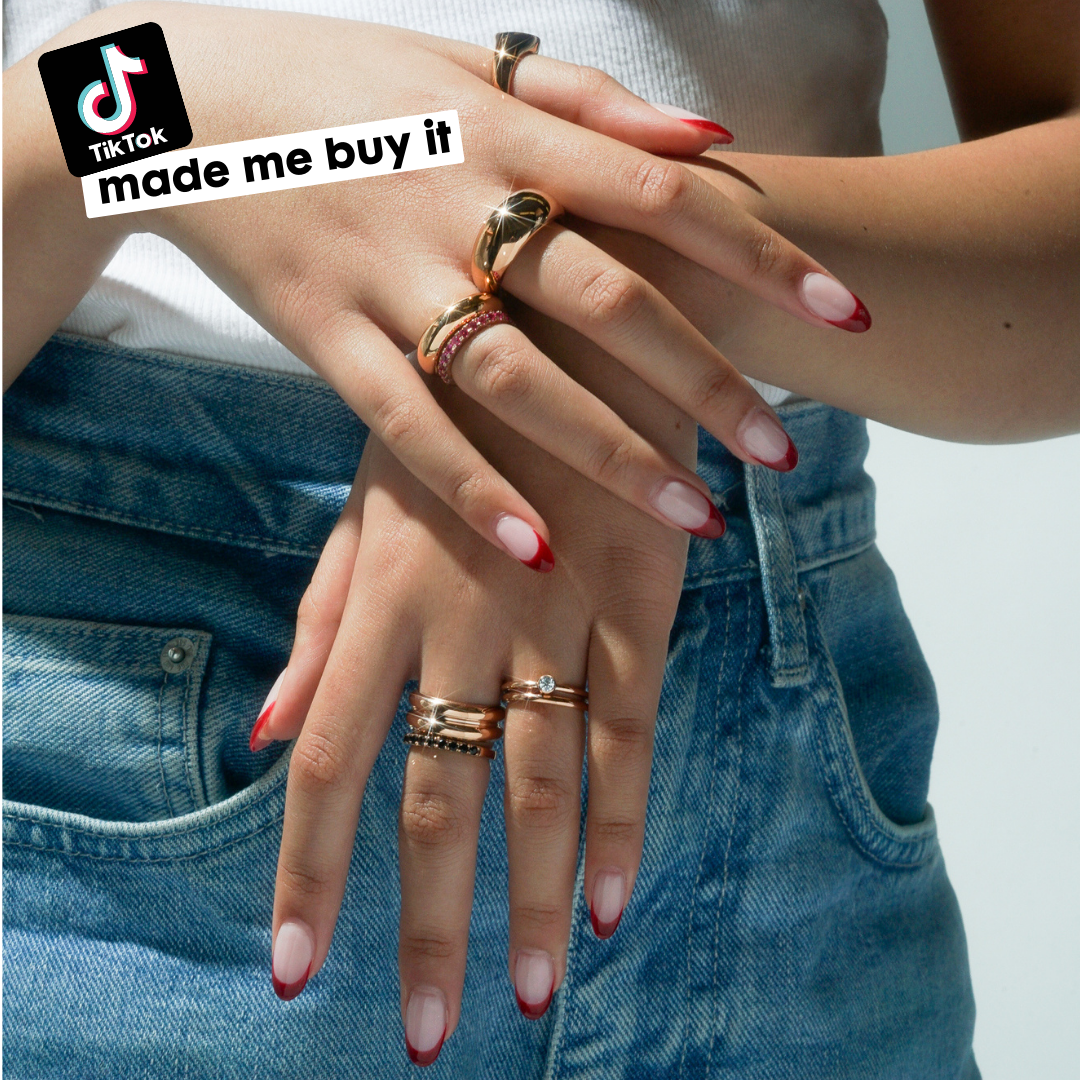 The coating we use is a biocompatible ceramic and our base metal is 316 or 304 hypoallergenic stainless steel. The entire Ready-Made jewelry collection is perfect for those with sensitive skin. We want to create a new way of looking at jewelry. One that values skin comfort, the luxury of detail, and the durability that comes with our superior materials.
3
A long-lasting jewelry experience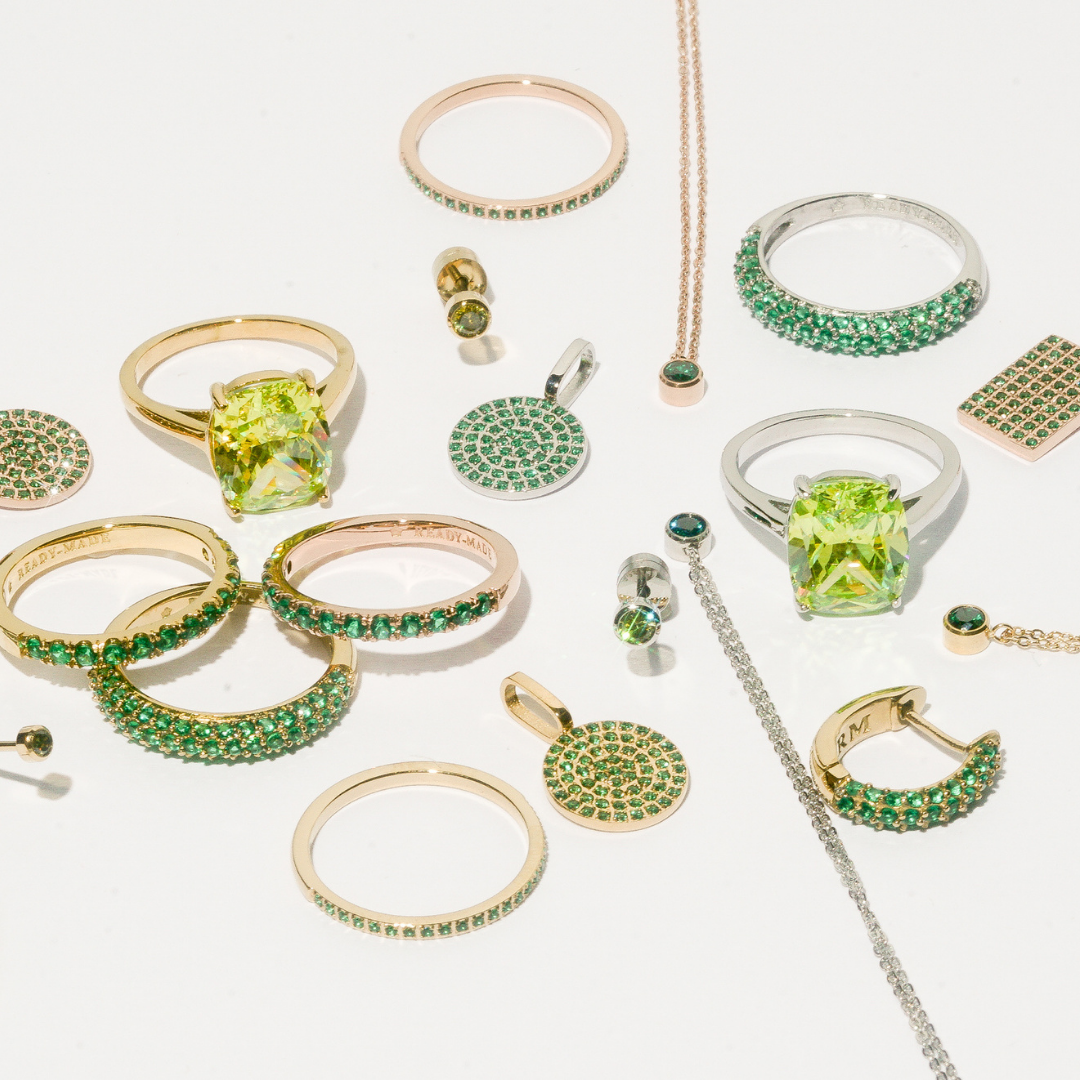 Tired of traditional gold plated and vermeil pieces that don't last? Ready-Made pieces have been tested to last longer (especially at these price points). Pieces that look better, feel better, last longer, and are 100% transparent without breaking the bank.
4
The best bang for your $

We design every piece to look fine, and that means everything from color matching to welding to stone setting. Ready-Made is an affordable luxury brand inspired by Planet Earth (and beyond) to make jewelry that is perfect – aesthetic-wise and material-wise – for everyday wear.
5
Luxury meets water-resistant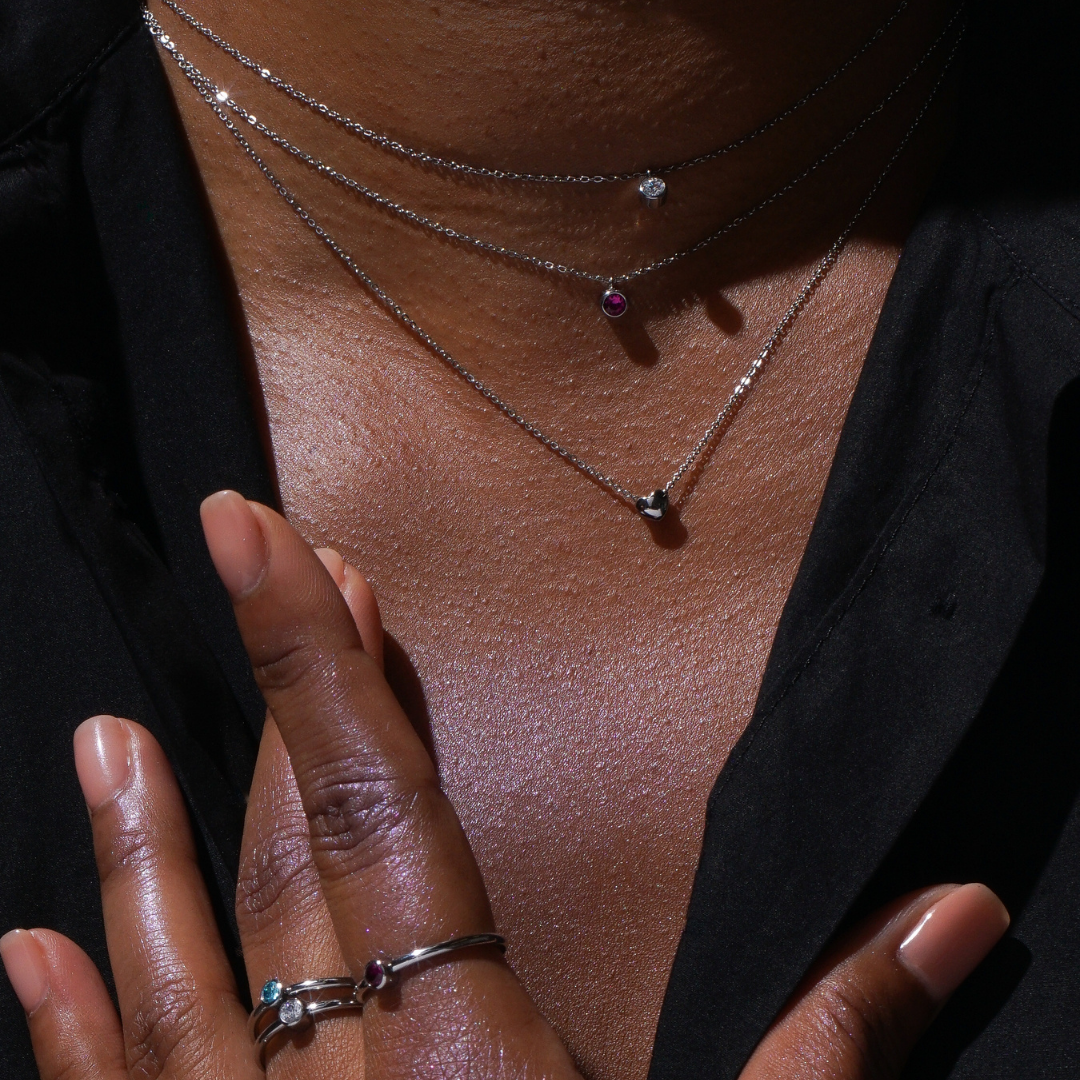 We're here to tell you there are few options when it comes to buying jewelry that is truly water-resistant and tarnish-free. That's why we created a line of jewelry that is ready when you are. Get dressed. Get it wet. Sweat. Use soap if necessary. Ready-Made pieces are designed to make your life easier, so you can wear each piece with confidence.
3 More Reasons Why We Love Ready-Made Jewelry
Doesn't Use Gold Or Traditional Gold Plating